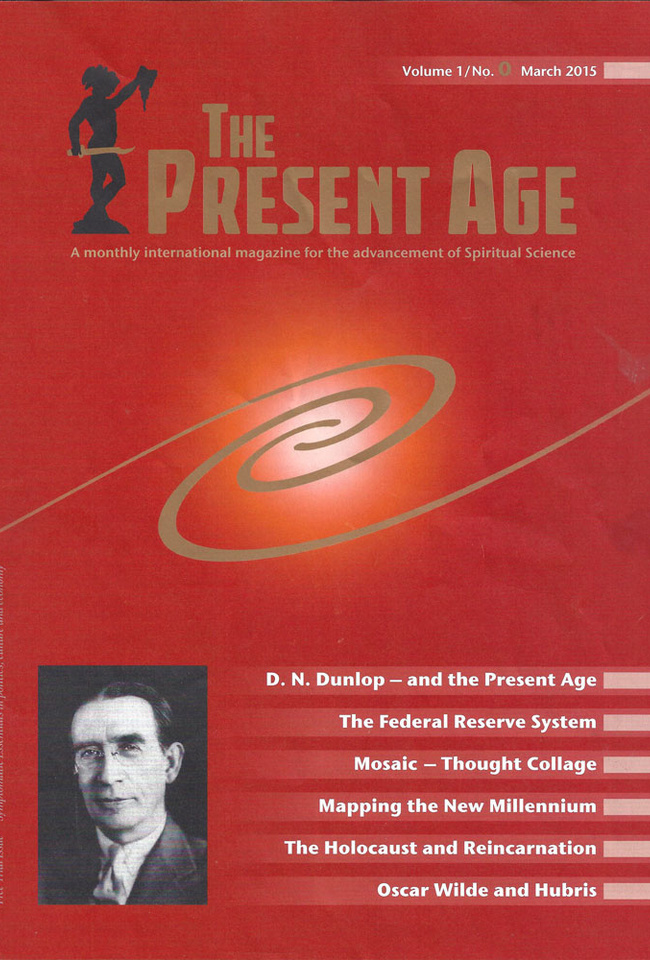 Description
This is a free trial issue of the English version of the German-language monthly journal Der Europäer, now running into its 19th year. It was decided to call this English edition of our magazine – The Present Age – an international monthly journal for the advancement of Spiritual science. W.J. Stein (1891-1957), inspired by D.N. Dunlop (1868-1935), had already published a journal with this title in the 1930s (1936-39).
By choosing this title we aspire to connect with and continue the great, unfinished impulses of Stein, Dunlop, Ludwig Polzer-Hoditz (1869-1945) and many others. These individuals were pioneers in realizing the impulses of Rudolf Steiner (186-1925) for the modern world, each in his own way. Stein wrote the first thesis ever written on anthroposophy; Polzer-Hoditz was instrumental in publicly launching the idea of the threefold society; Dunlop laid the groundwork for a true world economy, which is not yet realized.
Eugen Kolisko who was Secretary of the Anthroposophical Society in England until his death in 1939 worked closely with Stein and Dunlop and contributed to the Present Age at that time.
To order a Subscription of the newly launched English version of the Europäer- Titled The Present Age
Available from Perceus Verlag
Visit web site to purchase